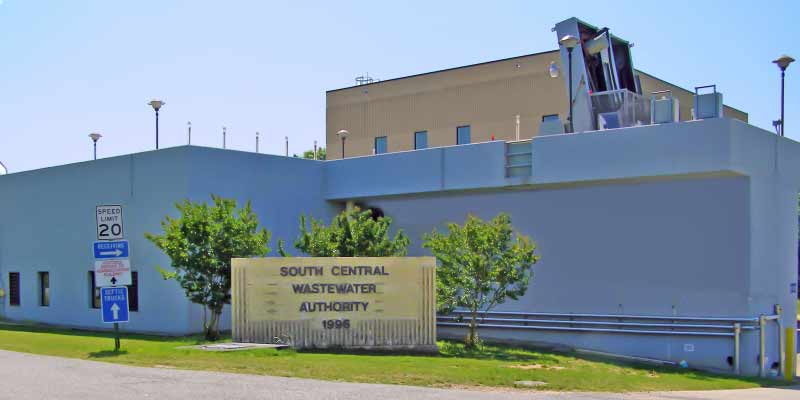 The South Central Wastewater Authority provides wastewater treatment services to protect and enhance the environment for the City of Petersburg, the City of Colonial Heights, Chesterfield County, Dinwiddie County, and Prince George County.

What We Do
How does wastewater treatment work? A brief introduction to the process.

Conservation
Tips and facts about how you can do your part to keep our water supply clean.

Resources
Useful tips and links to learn about the industry and the way they operate.
Our History
The South Central Wastewater Authority Treatment Plant was originally constructed in 1955 and has been upgraded and expanded in the mid 1970s. The most recent expansion program was inaugurated in the early 1990s as an upgrade of facilities expanding the treatment capacity to 20,000,000 gallons per day and providing a higher level of treatment. The multi-phased construction program cost approximately $30,000,000 and has resulted in a modern, advanced wastewater treatment facility.
The treatment plant will serve both residential and industrial growth for the community well into the 21st century. The investment made into these facilities is one which will provide continuing benefits for future generations to enjoy.